Want to meet Hope Ramsay?  Here is a listing of upcoming appearances.
Fountain Bookstore, Richmond, VA
1312 E. Cary Street
Shockoe Slip
Help Hope and some of her friends celebrate Independent Bookseller Day at Fountain Bookstore, in Richmond, Virginia.  Joining Hope for a meet and greet will be Elisabeth Staab, Kimberly Kincaid, and Mary Behre.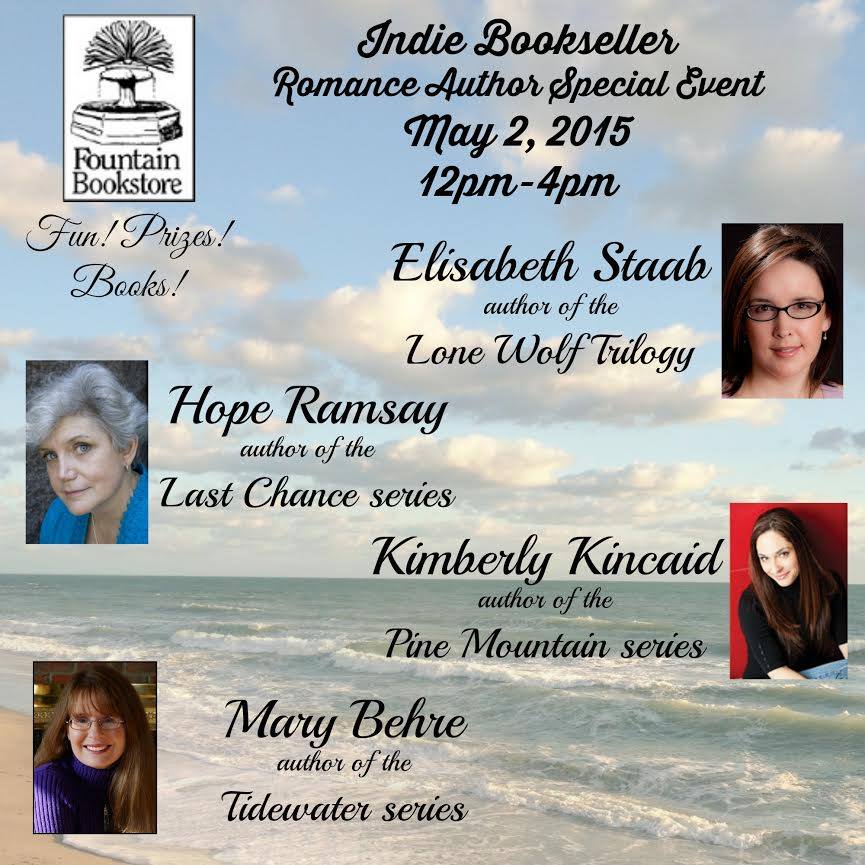 May 30 – 31, 2015 — Book Con
Javitz Center
New York, NY

Saturday, May 30, 2015
1:00 pm – 1:45
Book Panel Discussion sponsored by Grand Central Publishing
Sunday, May 31, 2015
11:00 am – Noon
Hope will be signing and giving away books at the Romance Writers of America booth at Book Con.  She'd love to see you there, so stop by and say hi.
Wednesday, July 22, 2015 — "Readers for Life" Literacy Autographing
5:30pm – 7:30 pm
Marriott Marquis Hotel, New York, NY
Join Hope and more than a hundred other romance authors at the mega book signing event of the year.  Watch this space for more details.