Check into the Inn at Last Chance
In celebration of the release of Inn at Last Chance, I'm giving away an autographed copy of the book along with a special gift back filled with all the goodies you'll need to pamper yoursef.  There's body wash and lotion, a scented candle, chocolate, and a special luggage tag.  Everything you need to check out of the real world and go visiting at the Jonquil House, the new B&B in Last Chance, South Carolina.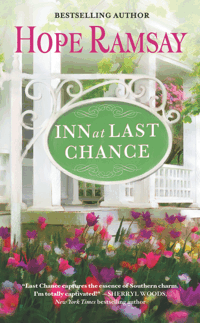 To enter just clicke here.  Winners will be announced after April 30, 2014.