So you Want to Live in Last Chance South Carolina?
Posted on 06/22/15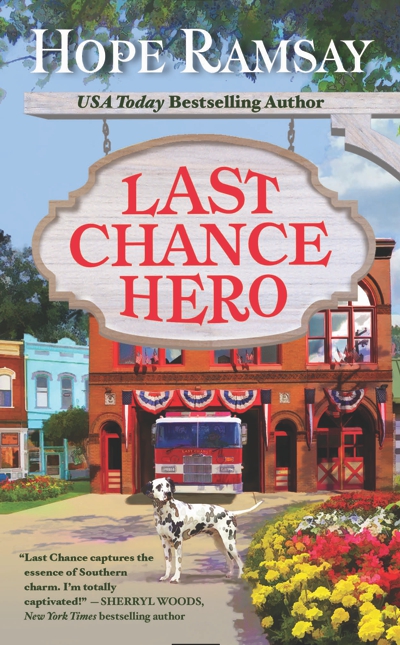 I get notes from readers all the time, who tell me they want to move to Last Chance South Carolina.  To be honest, sometimes I want to move there too.
So, just for fun, I've put together a short quiz that will help y'all figure out just exactly where you fit in the Last Chance community.
Please take the quiz and post your result in the comments below.  I'll be giving away a $10 Barnes & Nobel gift card during the Facebook launch party for Last Chance Hero, on June 30 to one lucky person who has taken the quiz and posted their result.
The Whole World Weeps For Charleston
Posted on 06/19/15
I couldn't sleep last night.  In fact, I wept as I watched the continuing coverage of the massacre that took place at Mother Emanuel Church in Charleston day before yesterday.
Every time I think about those worshipers, my heart just aches.  Pastors, a librarian, a coach, a mother, a father, a young man, and six beautiful church ladies all taken from us because of hate.  I'm a writer, but the words I have for how I feel seem hollow, somehow.
So I'm sharing a song that I've been listening to as I pray for the families of the victims.  Carrie Newcomber's song I heard and Owl, sums up the sorrow I'm feeling today, and my strong belief that we must come together in love to make it harder for hateful people to secure the means by which such violence is done.
The Good Ol' Boy's Affair With Siri
Posted on 06/18/15
The Georgia Good Ol' Boy got an iPhone 6+ a couple of days ago.  Okay, I admit that I gave him this gizmo for his birthday, which happens to be today.  (Happy Birthday, hubbie…)
So, he's a guy.  And, more important, he's a geeky guy.  An engineer.  He's a happy man right now.  (I get serious wife points for this present.)
But this morning I started to have some serious misgivings about this gift.  During our drive to work, he spent as much time talking to Siri as he did talking to me.  Here's how the conversation went:
Him: "Hey Siri"
Siri: "How can I help you?"
Him: "What is particle physics"
Siri:  "I have found a listing in Wikipedia as follows:  Particle physics is the branch of physics that studies the nature of the particles that constitute matter (particles with mass) and radiation (massless particles). . . ."
Me: "Stop, Siri, you're breaking my brain."
Him: "Hey, Siri"
Siri:  "How can I help you?"
Him: "Siri, is there a God."
Siri:  "I eschew religious conversations."
Me:  "Well, she's sensible, I'll give her that."
Him: "Hey, Siri"
Siri:  "How can I help you?"
Him:  "Who's your daddy?"
Siri:  "You are."
Seven Books that Changed my Life
Posted on 05/21/15
Long before I was a writer I was a voracious reader.  I've read thousands of books in my life time.  But there are seven that really changed my life.  Some of them turned me into a reader, some of them spoke to my soul.  And some of them convinced me that I wanted to write.
Here's they are in the order I read them.
The Barsoom series by Edgar Rice Burroughs.  I read these books when I was ten.  They were the first real novels I'd ever read, with real, grown up people in them.  And let me say that no one could buckle a swash like John Carter, Warlord of Mars.  And the love story between John Carter and Deja Thoris, Princess of the Red Race was . . . well . . . scandalous.  My fourth grade teacher told my mother I shouldn't be reading this book.  My mother told my fourth grade teacher to shut her mouth.  (Way to go, Mom!)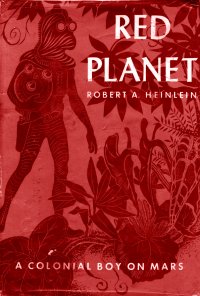 Red Planet by Robert Heinlein.  Another Martian story.  But, hey it was the 1960s and going to Mars didn't seem so insurmountable.  This book introduced me to Robert Heinlein.  It was like a gateway drug, opening up all kinds of vistas populated by authors like Arthur C. Clarke and Isaac Asimov.  I have the entire works of all of these deans of Science Fiction.  This was all I read until . . .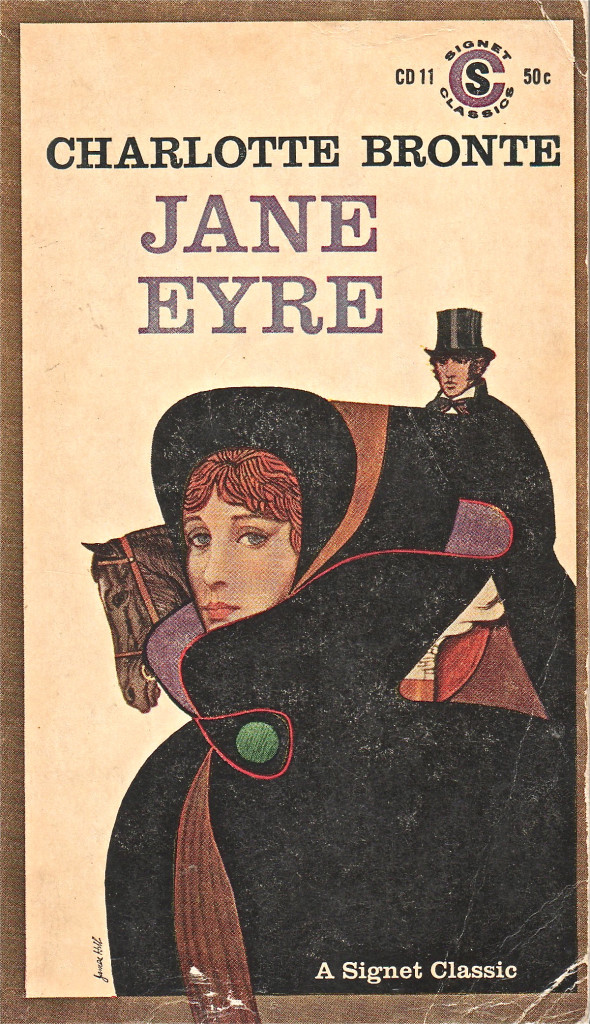 Jane Eyre by Charlotte Bronte, which I read in seventh grade.  I might never have read it were it not for my aunt who thought it was a darn shame that a young lady such as myself was addicted to what she called "boys' books."  I discovered that "girls' books" was a euphemism for romance.  But I didn't learn that for a long, long time.  In any case, Aunt Annie thrust Jane Eyre into my hands and my life was never quite the same after that.  That summer, I read the entire works of Charlotte, Emily, and Anne Bronte.  I was hooked on romance, but I didn't know it.  I thought these books were just "girls' books."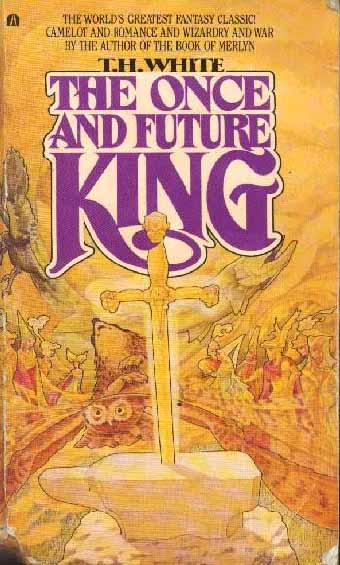 The Once and Future King by T.H. White.  Fantasy and romance.  Together?  Along with a great children's story featuring a sword in a stone?  What was not to like?  I read this book in ninth grade.  It was the gateway to Marion Zimmer Bradley and many other reiterations of the Arthurian story, followed by the discovery of JRR Tolkein, CS Lewis and the Ursula LeGuin's incomparable Earthsea Trilogy.  I have to say that almost 50 years later, I'm still reading these kinds of stories.  I just love big complicated fantasies with an enormous cast of characters, not to mention swordplay and a good love story or two.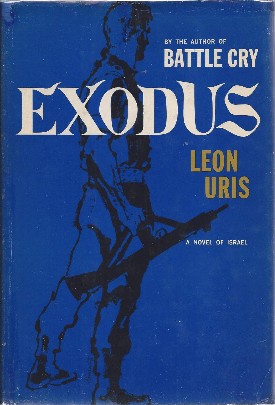 Exodus by Leon Uris.  I read this book in eleventh grade.  It was probably my first historical novel.  I was hooked.  I read every Leon Uris book (Mila 18 and Trinity both made me weep) and then blew through Michener and many others.  I loved Uris's books because they always had great, but tragic, love stories in them.  (Can you see where this is leading….)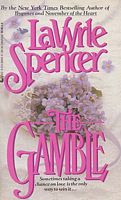 The Gamble by Lavyrle Spencer.  Flash forward decades, during which I read lots of SF, Fantasy, and historical novels.  But something drew me into the romance aisle of my local bookstore one day.  I picked up The Gamble, an American-set historical romance.  Oh.  My.  Goodness. Talk about crack to an addict.  Spenser's historicals are meticulously researched, always feature a great emotional story, and have a happy ever after ending.  Talk about "girls' books" — I couldn't get enough.

Fancy Pants by Susan Elizabeth Phillips.  I read this book about ten years after I started reading romance.  It was the first time I picked up a contemporary romance that really sang to me.  The humor was amazing.  Reading SEP's books made me think that I could put my quirky sense of humor to work instead of fighting it all the time.  She made me realize that I was not meant to write tragic stories, even though I loved to read them.
And the rest is history.  It should come as no surprise that I write books with a little bit of paranormal in them, with big casts of characters, emotional stories, and some quirky humor.  Somehow the books I've read and loved, ultimately shaped the writer I have become.
So, whether you're a reader or a writer, what's your list of books that brought you to this point in life?
Posted on 04/27/15
Just a little update.  I overcame my inertia (See the post Entropy and my Garden) and worked on the garden this Saturday.  It was a chilly cloudy day.  And I was so sore on Sunday I stayed put and knitted all day.  But here are the results of my labors:
Posted on 04/24/15
The Georgia Good Ol' Boy is an engineer and an avid consumer of science fiction.  Recently, he and my brother, who I will refer to as the Connecticut Yankee (even though he lives in Massachusetts), have teamed up to write blog about stuff that, quite frankly, breaks my brain.  (You can read their blog at www.betweenuniverses.com.)
So the other day the Good Ol' Boy turns to me and says, "Do you think entropy and evolution are mutually exclusive?"
I was tempted to explain to him that when I use the term "mutually exclusive," it usually has something to do with a relationship between a man and a woman who are on the point of forming a couple. So I made one of those noises that sounds sort of like I was paying attention and just kept on knitting.
Later, when he wasn't around, I looked up the meaning of entropy.  There are a lot of definitions of it at dictionary.com, and the only one I understood was: "a doctrine of inevitable social decline and degeneration."  The rest of the definitions were scientific and had to do with the laws of thermodynamics.  Basically the universe is losing heat or something like that.  Or maybe it means that chaos reigns.  Whatever…
The Good Ol' Boy has been talking about entropy for days now.  And, really, I'm so happy he's got something to keep his mind occupied.  But still all this science talk is starting to get to me.
Take this morning for example.  As we walked down the front path to the car I pointed to my garden, where the phlox is blooming along with the tulips.  Unfortunately, in amongst the perennials and spring bulbs I've got chick weed, spring onions, dandelions, and half a dozen other species of weeds.  In short, the garden is a complete mess.
"See that," I said.  "The weeds are a perfect example of entropy.  They are turning my order into chaos.  And the reason that is happening is because of inertia — as in, I am having trouble finding the energy to get off my backside and go out and weed."
The good ol' boy laughed, which he does whenever I crack a lame joke.  This is why I've kept him around, even though, recently he's taken to asking me existential questions right in the middle of Mad Men. . .
Here is a picture of my weedy garden.
So, what's causing chaos and disorder (AKA entropy) at your house?
Posted on 12/26/14
My cats were born in Uganda.  And it's kind of cool to think that they've been somewhere I have never been and probably won't ever visit.  I adopted them from a person who had them transported all the way to the United States from Africa.  So my cats are immigrants.
They were originally given names that I thought were idiotic for African cats.  One of them (a girl kitty) was named Tigger, and the other was named Punkin.  These names are cute, but c'mon–these cats were born in Africa.  They should have African names.  I promptly renamed them Simba and Pakka.  Simba is the Swahili word for lion or tiger.  And Pakka is the Swahili word for cat.
Simba (AKA Tigger) has a starring role in Last Chance Family.  And Pakka (AKA Punkin) is the kitty in the short story entitled "I'll be Home for Christmas," which appears in the anthology Small Town Christmas.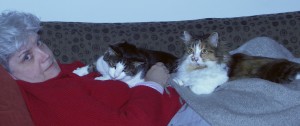 Posted on 12/19/14
I am an avowed cat person.  Cats size me up and know that I'm an easy mark.  The Georgia Good Ol' Boy, not so much.  In fact, when I first married him, he had no use for cats. But that all changed when Oliver North came along.
We adopted Ollie from the local shelter when he was about five weeks old.  And he lived with us until he was 18 and finally gave up the ghost.  He was the strongest, healthiest cat I ever owned.  He could climb up twenty or thirty feet into the big maples in my front yard, and we never once had to call the fire department to rescue him.  He was fearless.  And he was definitely the Georgia Boy's cat.  In fact for almost two decades he slept between us.
My dear husband often cuddled him as if he were a teddy bear, providing many "awww moments" for me.  But in all those years sleeping between us, Ollie always pointed his sharp little claws in my direction while my husband got to cuddle his soft back.   The message was clear.  The Georgia Boy belonged to him and I needed to keep my distance.  To Ollie, I was merely staff, assigned the daily job of feeding him and not much more.
Posted on 12/12/14
I am undergoing a kitchen renovation.  The Georgia Good Ol' Boy is doing this on his own.  Anyway, a few weeks back, he had to dig a trench in the concrete to run some plumbing and then he back-filled the hole with fresh concrete.  He screed the patch and then we went off to a ball game.  When we came back, we had our kitties' paw prints immortalized in concrete.
Posted on 12/9/14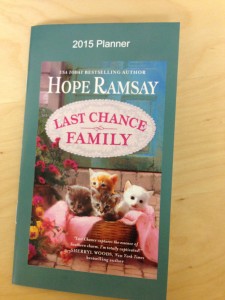 I have a limited number of 2o15 pocket planners that I'm giving away on a first-come, first-serve basis.  Just fill out the form below with your name and U.S. mailing address and I'll get you the calendar before New Years.  I have only about 100 of these left so don't delay. 
By entering this giveaway your email address will be added to Hope Ramsay's mailing list. You can unsubscripe at any time.