Cover Reveal — A Small Town Bride
May 26, 2016
The book won't be in stores until Spring of 2017, but the cover is here.  This is the second book in the Chapel of Love series.  The first story in the series — A Fairytale Bride, a novella — will be available as an e-book on June 7, 2016.  The first full-length book, A Christmas Bride, will be in stores this coming September.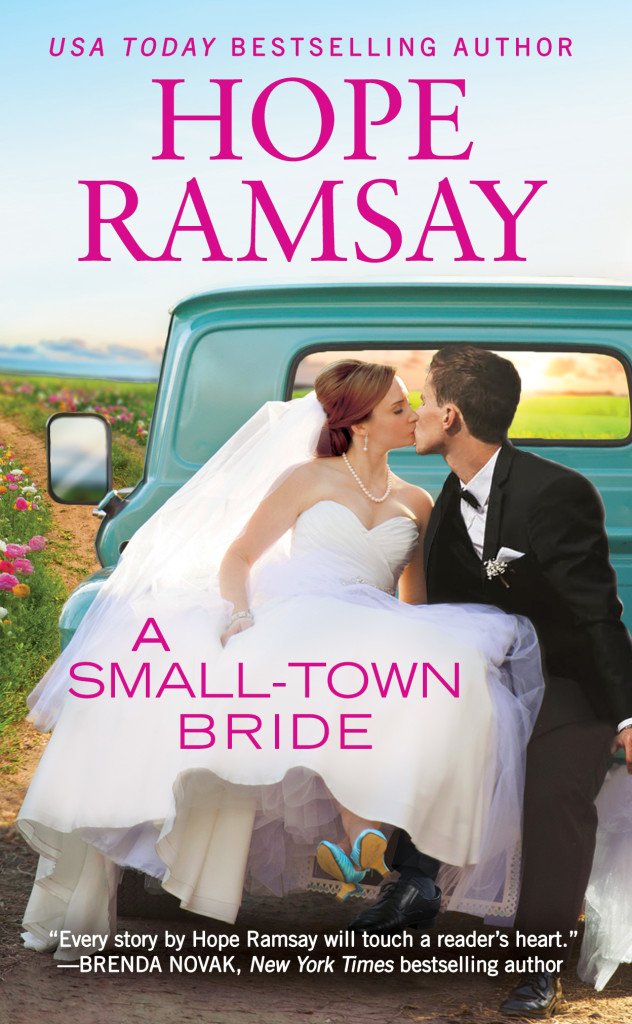 Meet Shenandoah Falls — the setting for the Chapel of Love Series
May 20, 2016
In a couple of weeks, on June 7, the first book — a novella entitled A Fairytale Bride — of my new Chapel of Love series will be available for purchase.  A Fairytale Bride is a story about a woman who owns an independent bookstore called Secondhand Prose in the small town of Shenandoah Falls, Virginia.
Shenandoah Falls isn't a real place, but it's based on the small towns that dot the Northern Virginia countryside not from from where I live.  The countryside west of Washington, DC in the Shenandoah Valley and along the Blue Ridge mountains is exceptionally beautiful.  The Georgia Good Ol' Boy and I take drives out there all the time.  And I've been collecting inspiration photos for years.
Below you'll find some of the photos that inspired me as I created the location for my new series.
The Cat in the window
There's a used bookstore in Berryville, VA — a town on Route 7 between DC and Winchester — that has a cat tree in its window.  I love old bookstores.  And I love cats.  So naturally the moment I discovered The Old Book Shop, I knew I had to write a story about it.  Secondhand Prose was inspired by this store.  Readers won't be surprised that the bookshop in Shenandoah Falls has a cat tree and a cat that plays matchmaker.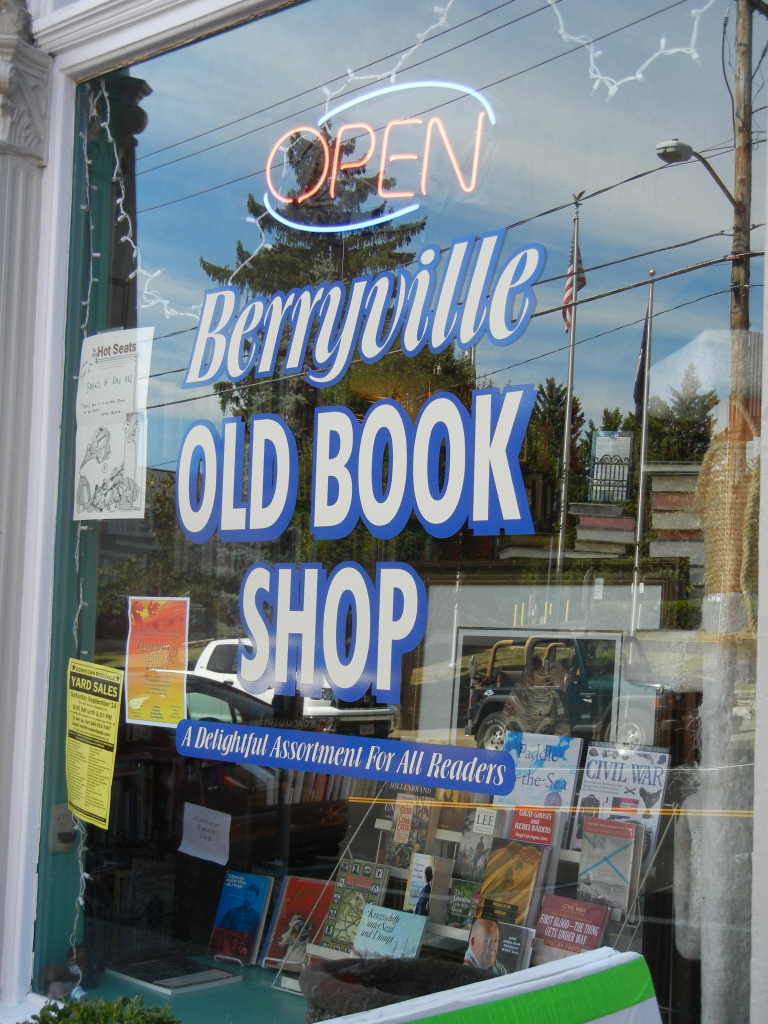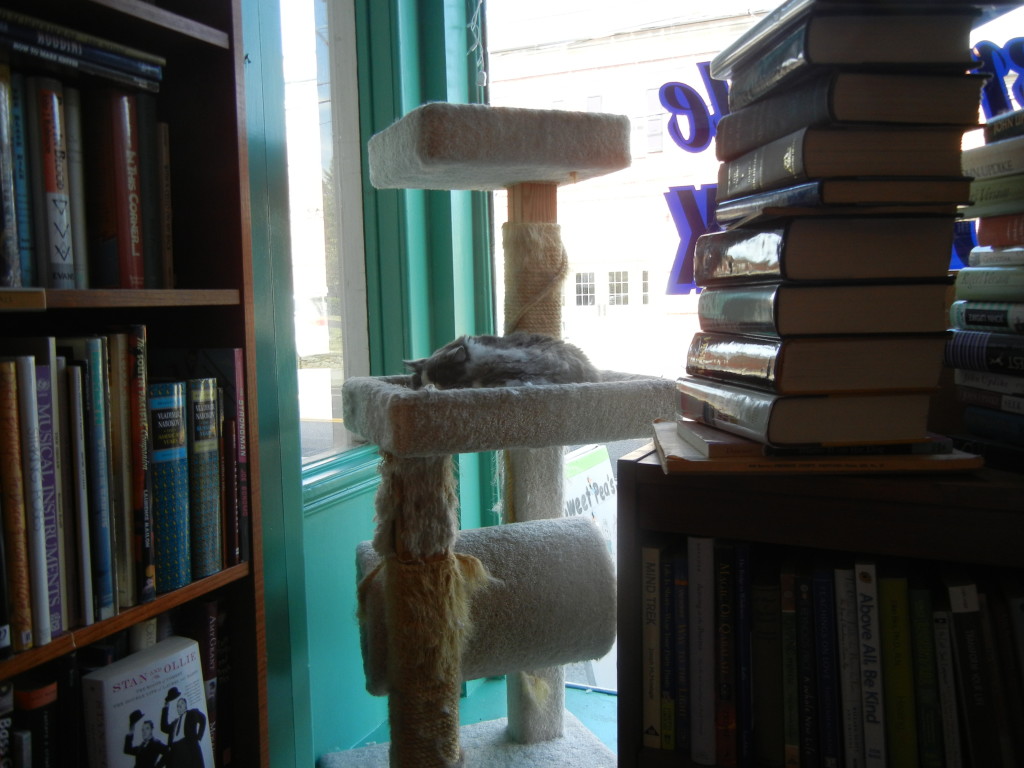 The Train Station Bar and Grill
I believe the photo below is from Front Royal, Virginia, but don't hold me to it.  I've been through dozens of small Virginia towns snapping inspiration photos over the years so it's easy to get confused.  This is an old train station that has been revamped into a theater.  The moment I saw this place it got me to thinking.  I needed a revamped train station in the fictitious Shenandoah Falls.  The Jaybird Cafe and Music Hall, the main watering hole in town, was inspired by this.  I have to admit that in editing the first few stories, the revamped train station didn't make the cut.  The Jaybird was eventually located in an old warehouse.  But I still see a building much like this one for the main bar where characters hang out and sometimes even sing Karaoke.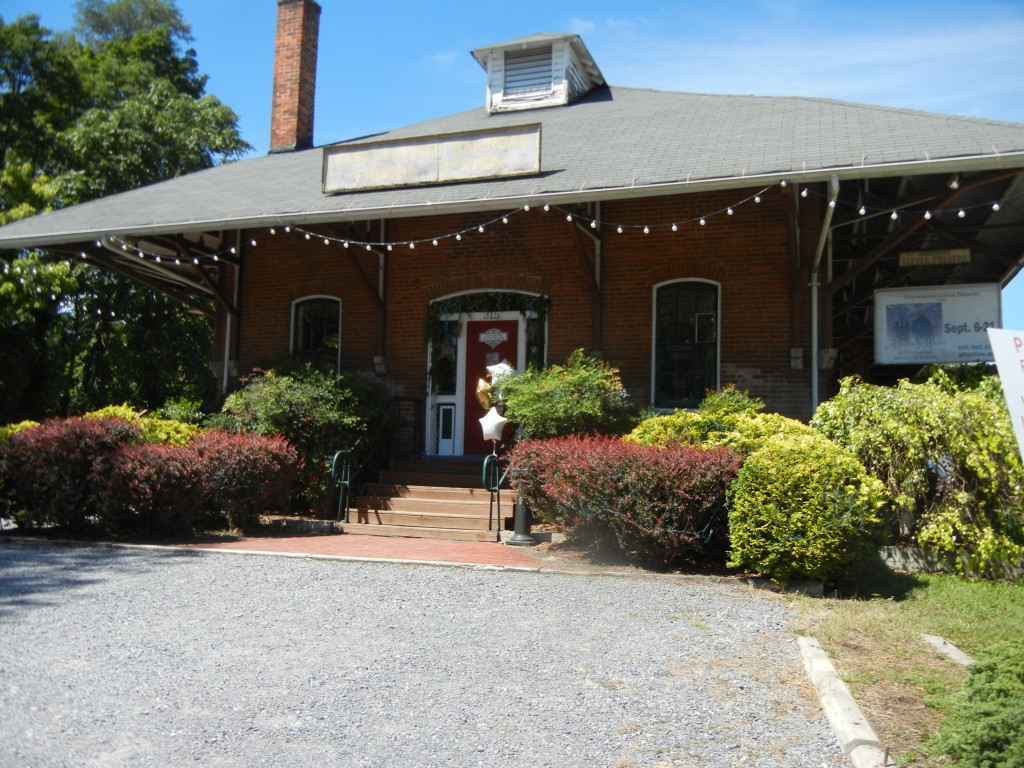 Gracie's Place
Every small-town needs a diner, and Shenandoah Falls is no exception. The photo below was taken in Front Royal, I believe. The diner is classic midcentury modern, and when I think of Gracie's Diner in Shenandoah Falls, this is how I picture it.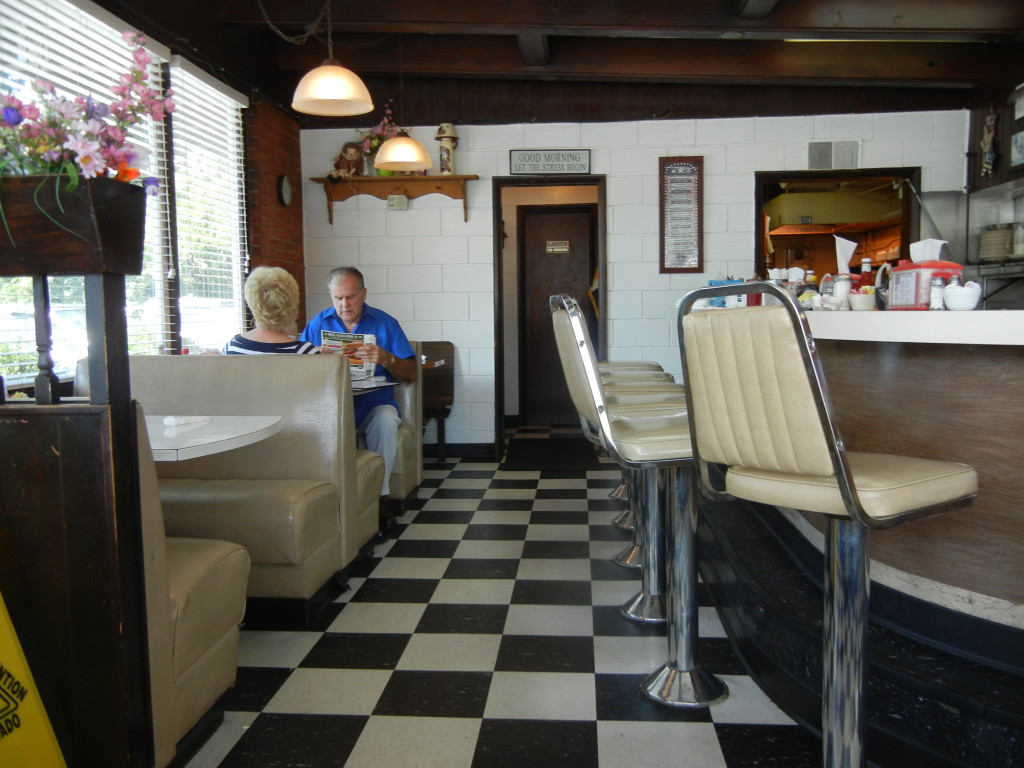 The Wedding Place, and the old Chapel
Berryville, Virginia is home to a historic manor house built in the early 1800s called Rosemont Manor.  I don't have photos of Rosemont, but you can explore the place on their website.  Churchill slept there, and I have to admit that I've got a Churchill Suite in the manor-house-turned-inn that's one of the main locations in the Chapel of Love series.  A Christmas Bride, the first full-length novel in the series tells the story of Willow Petersen, who has a vision for restoring the old Eagle Hill Manor and turning it into a wedding destination.  In my fictitious world, there's an old stone chapel located not far from the manor.  In reality, though, the stone chapel that has given the new series its name, is inspired by a stone church at a country crossroads in Millwood, Virginia.  Like the chapel of love, the old stone church was built in the early 1700s.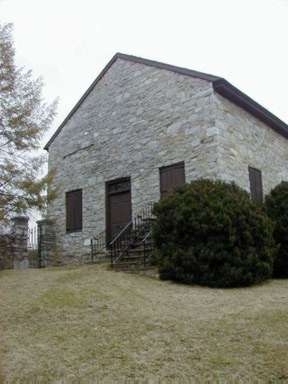 Shenandoah Falls also has a trendy coffee shop called Bean There Done That, a yarn store (every town needs one of those!) called Ewe and Me, and a beauty shop call Glamorous You.  The town is also the the county seat for the totally fictitious Jefferson County, Virginia.
I'm looking forward to sharing this new place and whole group of new characters with readers.  I hope y'all enjoy this virtual tour.
April 29, 2016
My day job — at least for the moment — takes place in a building in downtown Washington, DC.  And like most commercial buildings it has an elevator, and the elevator has a little flat screen television that flashes business news snippets every fifteen or twenty seconds.  It's amazing the stuff you can learn from that little TV in the time it takes to ride the elevator to and from the office.
Yesterday, as I was frantically musing about what to write for this Friday blog, something flashed on that TV.  The flashes are so quick you don't always get all of the message, but in this case the words "happiness" and "Harvard" registered.  Happiness, is a key word in my life right at the moment.  I'm a happy person, but I could be happier.  So I've been on a pursuit of happiness recently.
So, when I arrived at my floor, I rushed to my office, turned on the computer, and opened my internet browser and searched the words "Harvard and happiness."  Here, for you this Friday, are the interesting results:
Harvard Study Reveals the Secret of Happiness.  Apparently some Harvard researchers have been following the graduating class of 1980 and asking them about happiness throughout their lives.  The most recent results indicate that to be happy you should:
Choose happiness in whatever you do.
Strengthen your closest relationships.
Take care of yourself physically, financially and emotionally.
So, basically, this reinforces my thought that happiness is something you actively pursue.  It ain't just gonna come knocking at your door.  You have to work for it.  Which, segues into the second link I found in my Google search:
Harvard has a new Center for Health and Happiness.  It's part of the University's Public Health School, and they are studying happiness as a factor in preventing diseases. Apparently, living a purposeful life is really, really important to longevity and health.
So, once again, happiness is something you do, not something you just fall into.