Cookies!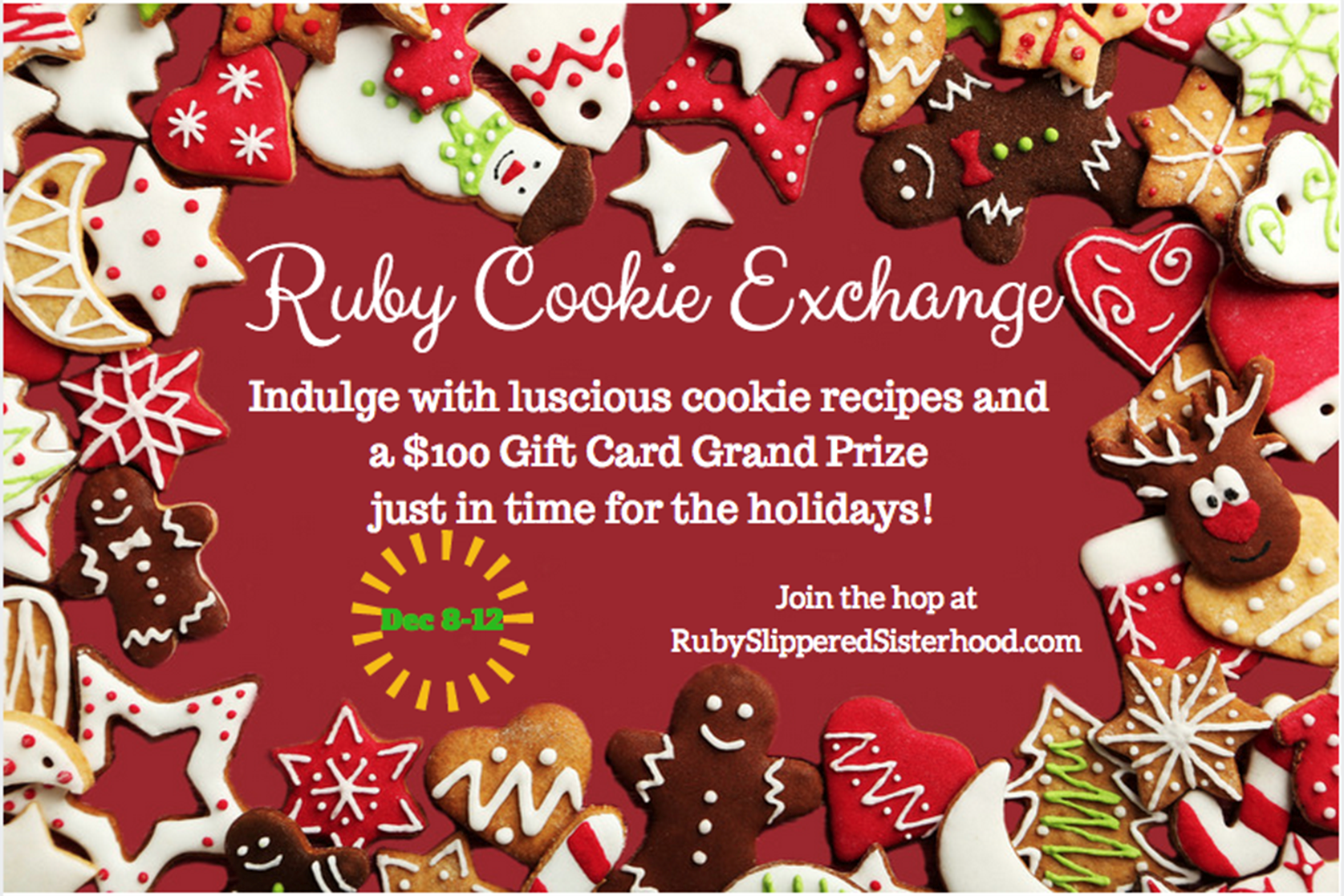 Welcome to the Ruby Sister Cookie Exchange Blog hop.  Below, you'll find my recipe for gingerbread cookies.  If you aren't interested in cooking (and are just looking for the goodies) then scroll down to the bottom where you'll find a link to a free Christmas story download, and the links to all the other Ruby Sisters participating in the Christmas Cookie Exchange.
*****
For many years, baking gingerbread cookies has been an important part of my holiday celebration.  The tradition started several decades ago when my kids were little and now, I've discovered, that they don't think it's actually Christmas unless these cookies are made.  Of course we always left these cookies for Santa, so maybe that has something to do with it.
Disclaimer: this gingerbread recipe is not an old family secret — it came out of a holiday magazine I bought thirty years ago.  And it's never failed me.
Cookie Dough Recipe
Ingredients:
4 cups flour
1 tablespoon coco unsweetened coco powder
1 tablespoon ground ginger
2 teaspoons ground cloves
2 teaspoons ground cinnamon
3/4 teaspoon baking soda
1/2 teaspoon salt
2 sticks of unsalted butter, softened
(do not use margarine — the cookie dough will not roll as well.  And let's face it if you're going to all the trouble of baking cookies from scratch, use butter — Christmas comes only once a year)
1 cup superfine sugar (using superfine sugar makes the process of creaming the butter and sugar so much easier)
1 egg at room temperature
1/2 cup unsulphured molasses
Cooking instructions:
1.  Whisk the dry ingredients together and set aside.
2.  In your mixer cream the butter and sugar until light and fluffy.
3.  Add the egg and beat thoroughly.
4.  Beat in the molasses
5.  Gradually, on low speed, beat in the dry mixture.  Depending on your mixer, you may have to hand beat the last little bit of dough because it will get thick and heavy.  You know you're done when the dough makes a nice ball.
6.  Cut the dough into quarters,  form each quarter into a flat disc like a hamburger pattie, and then refrigerate.  It's best to refrigerate several hours or overnight.  Don't skimp on the refrigeration time.
7.  Preheat your oven to 350 degrees.
8.  Roll the chilled dough with a rolling pin on a lightly floured surface.  The dough should be thinner than 1/4 inch but thicker than 1/8 inch before you cut the cookies.  You may find that dough directly out of the refrigerator is too cold to properly roll.  Let it warm up a little bit, but make sure it's still cool while you are rolling it out.  The dough will tear while rolling, but you can pinch it back together around the circumference.
9.  Cut the dough with your cutters and transfer the cut cookies to an ungreased cookie sheet.   (Hint — a think flexible spatula will be very helpful in getting the cookies onto the baking sheet.
10.  Cook in the oven for about 8-9 minutes.  Remove the cooks from the sheet and place on a rack to cool for about 4 minutes.
Icing Recipe
Gingerbread cookies are meant to be decorated and iced.  That is, quite frankly, the fun part.  So here is an easy recipe that creates an icing that you can apply using paintbrushes.  I cannot tell you how much fun the kids have painting clothes on gingerbread men and women.
Ingredients
1 box of confectioners sugar (1 lb)
1/2 cup water
2 egg whites
1 tablespoon of fresh lemon juice
Combine the sugar water and egg whites in an electric mixer and beat until the icing is thick and glossy. Divide the icing into smaller containers and use food coloring to get a large variety of colors.
*********
The goodies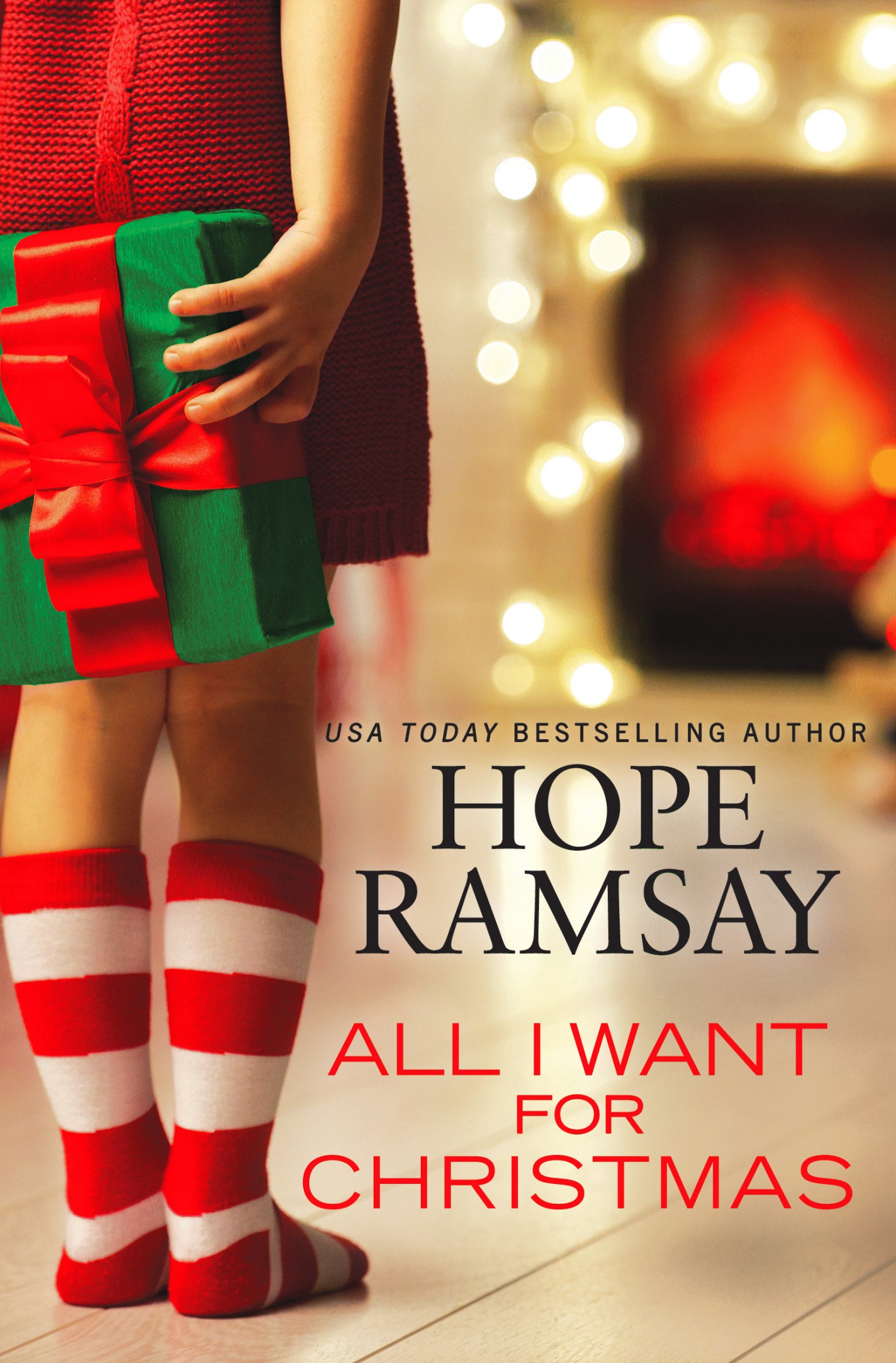 Now for the fun giveaway part.  Here's a link to a FREE download of my Chapel of Love short story, All I Want for Christmas.   To get your free copy, just click here.
And to continue on the Ruby Slippered Sisterhood's Cookie Exchange, here are the links for the rest of the participants.  You can always check back at www.rubyslipperedsisterhood.com for a fill listing of all the blog hop participants.

Diana Layne – : http://www.dianalayne.com/2017/12/08/ruby-slippered-sisterhood-cookie-exchange/
Heather McCollum – https://www.facebook.com/HeatherMcCollumAuthor/
Lizzie Shane – https://www.facebook.com/LizzieShaneAuthor/
Julia Day – http://www.juliaday.com/
Jennifer Bray Weber – http://www.jbrayweber.com/
Katie Graykowski –  www.facebook.com/katie.graykowski
Lara Archer http://laraarcher.com/
Hope Ramsay – http://hoperamsay.com/rss-christmas-blog-hop-giveaway/
Liz Talley – www.facebook.com/liztalleybooks
Elizabeth Essex – http://www.elizabethessex.com/christmas-cookie-hop-with-the-ruby-slippered-sisterhood/