$1.99 Sale — Cottage on Rose Lane
July 7, 2019
The Cottage On Rose Lane
On Sale Now
$1.99
(Sale ends July 31, 2019)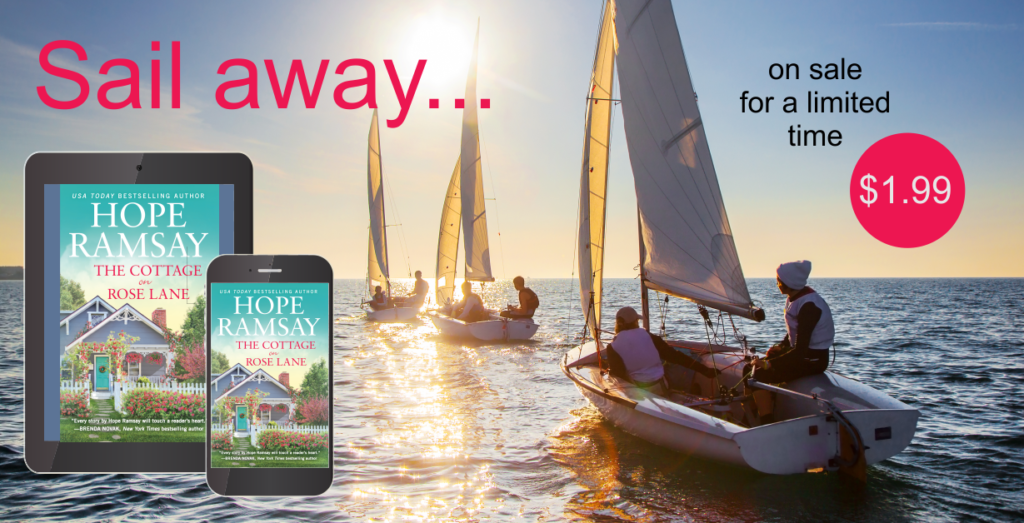 Listen to the first chapter of Home Sweet Home
June 7, 2019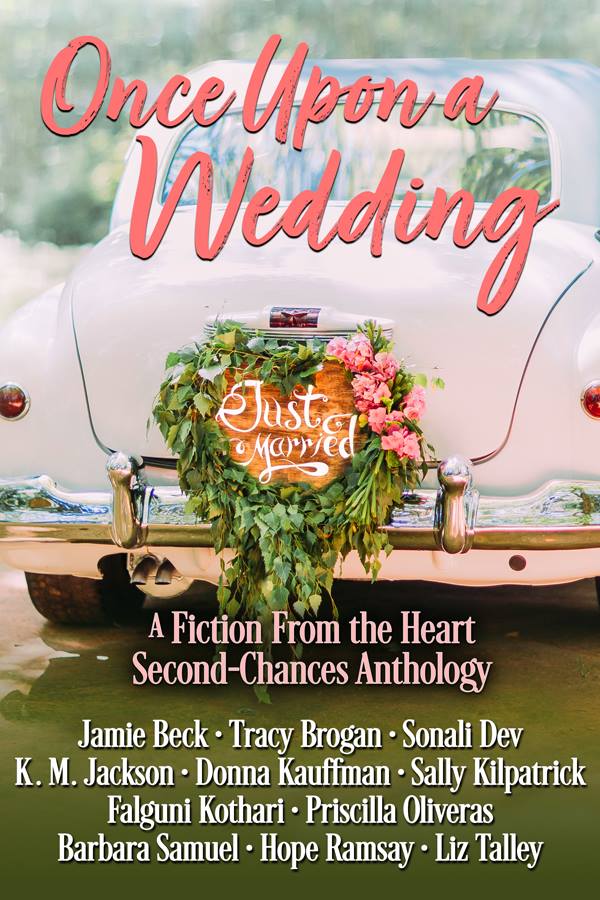 So…
I don't do video very often, but I got a wild notion this week to make a video of me reading the first chapter of Home Sweet Home, my new novella, which is part of the anthology Once Upon a Wedding. The anthology will be available on June 11…just a few days from now.  And the pre-order price for the e-book version is just 99 cents for novellas from 11 award-winning, bestselling authors.  It's a bargain.  Each of the stories features a wedding and a second chance love story.  These are great stories from diverse authors, set in locations literally around the world.  I love second chance love stories, and what's not to like about love found at someone's wedding?
Follow this link for more information about each of the novellas, and buy links for both the digital and printed versions of the anthology:
In the meantime here is a sneak peek of my story, read rather inexpertly by yours truly.  Enjoy!
A Christmas to Remember on Sale for 99 cents
December 4, 2018
Get the e-book version of A Christmas to Remember for just 99 cents.  Sale ends on December 30, 2018.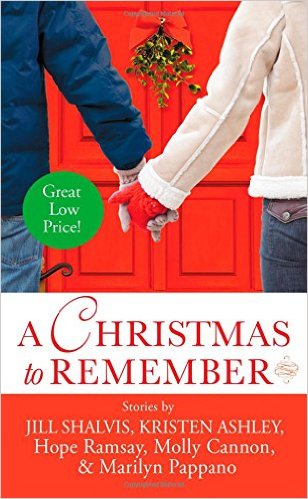 Jill Shalvis, Dream a Little Dream: Melissa has kept every man at a safe distance-especially firefighter Ian, a sexy friend with sexy benefits. But Ian secretly longs for more. Luckily, 'tis the season for giving love a chance . . .
Kristen Ashley, Every Year: Holidays don't come easy for Shy and his brother, Landon. But with the magic of Christmas, along with a little help from Tabby and her family, the Cage brothers are about to get the gift of a lifetime . . .
Hope Ramsay, Silent Night: Down on her luck and evicted from her apartment, single mother Maryanne hopes to start over in Last Chance. When the snow begins to fall, it looks like her baby might literally spend Christmas Eve in a manger. And Maryanne might celebrate the holiday with a handsome stranger.
Molly Cannon, Have Yourself a Messy Little Christmas: Lincoln is a bachelor who's set in his ways-until a professional organizer dressed up as Mrs. Claus changes his life, one tip at a time. . .
Marilyn Pappano, A Family for Christmas: War widow Ilena doesn't mind spending Christmas alone. But when a new doctor blows into town with the winter wind, will she get her secret Christmas wish?
Nook:  https://www.barnesandnoble.com/w/a-christmas-to-remember-jill-shalvis/1119383598?ean=9781455547760#/
Kindle:  https://www.amazon.com/Christmas-Remember-Jill-Shalvis/dp/1455529931/ref=tmm_mmp_swatch_0?_encoding=UTF8&qid=1396465789&sr=1-1